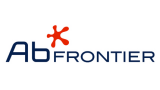 UK and Ireland Distributor of AbFrontier – Experts in Reactive Oxygen Species (ROS) Signalling Antibodies
AbFrontier is leading manufacturer of catalogue & custom antibodies and high-quality ELISA kits. AbFrontier's original initiative was concentrated on Reactive Oxygen Species (ROS) pathway products, to offer cutting-edge ROS signalling and cytokine research reagents. Now, their ongoing R&D activities have expanded into areas such as neuroscience, serum proteins and specific antibodies for post-translational modifications.
Reactive Oxygen Species (ROS)
Reactive oxygen species (ROS) include oxygen ions, free radicals, and peroxides, both inorganic and organic. They are highly reactive due to the presence of unpaired electrons and can be very harmful to cell components. Damaged DNA, enzymes, fatty acids, and cofactors cause destruction of the cell's normal functions. ROSs form as a natural by-product of the normal metabolism of oxygen and have important roles in cell signalling. However, during times of environmental stress, ROS levels can increase dramatically, which can result in significant damage to cell structures. Reactive oxygen species are implicated in cellular activity to a variety of inflammatory responses including cardiovascular disease.
AbFrontier provides specialise in antibodies related to ROS signalling, including Prx series, Gpx series, SOD series and more. These products are valuable in studying redox biology, oxidative stress, aging, cardiovascular diseases, neuro-degenerative diseases, and various cancers, all of which may involve ROS signalling.
High Quality Cymax™ Cytokine ELISA Kits
AbFrontier's Cymax™ ELISA kits have enabled high assay sensitivity with an emphasis on superior analytical characteristics. Each kit has gone through rigorous validation and stability tests to ensure high precision, accuracy, sensitivity, and specificity.
High specificity, sensitivity & accuracy

Reproducible results with low inter- and intra-assay variation
Competitive prices
For analysis in serum, plasma and cell supernatant
If you would like further information about any of Ancell's products, or wish to receive a copy of their brochure in the post, please contact us at techsupport@caltagmedsystems.co.uk or by telephone: +44 (0)1280 827460.