Animal Tissue Sourcing Service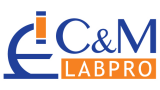 Welcome to C&M LabPro - Distributed in the UK and Europe by Caltag Medsystems
C&M LabPro offers animal cell products isolated from mouse, rat and pig.
Their product line includes PB-MNC, BM-MNC, plasma, CD4+, CD8+, CD11b, CD19+, CD34+, CD45+, CD90+, MSC, Lysis islets, Splenocytes, Cerebellar Astrocytes, Hippocampal Astrocytes, animal cell isolation, MNC, T-Cells, B-Cells, Pan-T-Cells, and more.
C&M's mouse products can be isolated from C57BL/6, BALB/c, C3H, DBA/2, FVB, SJL, 129, DBA/1, ICR, KM, and NIH.
Rat products can be isolated from SD, Wister, Wister han IGS, BN (Brown Norway), F344 (CDF) and Lewis.
C&M LabPro are also able to supply animal tissue, whole blood, urine, mucous, sputum, saliva and faeces. Please contact techsupport@caltagmedsystems.co.uk for further information.
C&M LabPro have acquired all of the animal products inventory from AllCells, so you may receive vials labelled with AllCells catalogue numbers, size and description while other vials may display C&M LabPro's new label format displays SKU, product name, size and description. Please understand that all of the products have been manufactured at the same cell isolation facility, which has 18 years of animal cell production experience and passed quality control standards on the release date into the inventory.
During the transition phase between AllCells and C&M LabPro, you may still receive AllCells' "Terms and conditions" and "How to thaw" product insert documentation in your package along with products. C&M LabPro are working on their own version of statements to be included for future shipments.
If you are having difficulty downloading product data or require further information, please contact us.