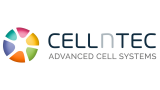 UK and Ireland Distributor of CellnTec - Specialists In Research for Clinical and Research Cell Culture Media, Cells and 3D Models
CELLnTEC Advanced Cell Systems is a Swiss based company that specialises in primary epithelial in-vitro cell culture. With scientists' expert in epithelial adult stem cells, they have developed a range of products, which outperform existing alternatives, and take advantage of the rapidly growing demand for epithelial cell culture products.
CELLnTEC uses detailed insights into the triggers of specific cell behaviours to develop specialty media tailored for proliferation, differentiation, co-culture in 2D or 3D and aging of a variety of cell types.
Choose your tissue type:
All CELLnTEC media are formulated for optimal quality, with certified components and recombinant proteins to deliver animal-component-free and fully defined products optimized for reliable research and clinical applications.
The 6 Powers Of Prime
ACF (Animal Component Free), Chemically Defined - Prime media use animal component free factors to improve retention of proliferative progenitor cells, and co-factors to improve growth-factor binding. Most media are chemically defined, for maximal control of your experimental environment.
Reliable & Clinically Upgradeable - Reliability is critical for clinical use. Fully defined media with certified, animal-free components are easily upgraded for clinical applications, whilst an 8-point process minimizes variation.
Sophisticated Models - Proliferation media do not deliver great differentiation, co-culture or aging. Finely tuned media significantly improve specialist behaviours.
Simplicity - One bottle, one box shipping, one-step preparation, and one-source products and protocols for 2D and 3D culture.
Customisable - Fully customisable growth factor combinations available on request.
Support - Advice from CELLnTEC researchers that use the products every day.
If you would like to test a sample pack or require further information, please contact us.
SPECIAL OFFER - Happy Cells and Medium
We are offering discount off multiple purchases of CellnTec Cells and Medium. Please see the tables below for the discount available and the products that are valid in this offer.
To take advantage of this discount, just quote "HAPPYCELLS" on your purchase order.
| | |
| --- | --- |
| 3 CellnTec cells | 14% discount |
| 4 bottle of medium in table below | 10% discount |
| 6 bottles of medium in table below | 12% discount |
| | |
| --- | --- |
| CnT-PR | CnT-Prime, Epithelial Culture Medium |
| CnT-PR-D | CnT-Prime 2D Diff, Epithelial Culture Medium |
| CnT-PR-CA | CnT-Prime Calcium Free, Epithelial Culture Medium |
| CnT-PR-3D | CnT-Prime 3D Barrier Culture Medium |
| CnT-PR-BM.1 | CnT-Prime Basal Medium |
| CnT-PR-A | CnT-Prime Airway, Epithelial Culture Medium |
| CnT-PR-AD | CnT-Prime Airway Diff, Epithelial Culture Medium |
| CnT-AG2 | VitroAge Keratinocyte Aging Medium |
Require 2 or more CellnTec products which are not listed in this table?
Contact techsupport@caltagmedsystems.co.uk and we will offer you the best discount available.
We are also offering a 10% discount on CNT-PR-D media. This discount is applied when you buy a single bottle and is added on top of the HAPPYCELLS discount if you buy several bottles
If you are having difficulty downloading product data or require further information, please contact us.