Primary Human Hepatocytes: Fresh, Frozen and Plated...
Primary Animal Hepatocytes and Sub-cellular liver fractions...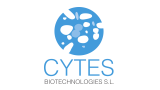 Welcome to Cytes Biotechnologies - Distributed in the UK & Europe by Caltag Medsystems
Cytes Biotechnologies offer services based on cell isolation and cell solutions, ideal for biological research through to in vitro models. Striving to become the world's largest hepatic cellular products supplier, Cytes Biotechnologies have built a reputation on providing researchers with high quality products and services fulfilling their needs. This is achieved through their detailed quality management systems and validated processes, focusing on quality, high cell viability and safety in compliance with ethical and regulatory International standards.
Primary Human Hepatocytes
Cytes Biotechnologies hold a large stock of hepatocytes and perform new isolations every month of human hepatocytes available in 3 different formats: fresh, plated or frozen cells. Most of their hepatocyte lots present high viability (>85%), proper cell morphology and are certified for in vivo-like enzyme expression levels and for induction studies (phase I and phase II drug metabolising enzyme activities). Another advantage is the possibility to disclose relevant medical information from the donor and the convenience to work with donors with pathological conditions.
Their human Hepatocytes maintain their morphology and function over long periods of time, and are supplied with:
Demographic and clinical donor profile
Viability and morphology assessment
Culture protocols
Cytes plated hepatocytes are available in 6/12/24/48/96 wells, with and without overlay. However, they must be in light protected storage at 37°C, 5% CO2 and 95% humidity
Primary Animal Hepatocytes
Cytes Biotechnologies Animal Hepatocytes are produced using the same methodology used in the isolation of human hepatocytes. Primary Animal Hepatocytes and Sub-cellular liver fractions (Microsomes, Cytosol and S9 fraction) are model systems often used for a variety of in vitro screenings and analysis prior to clinical studies in Human & Animal Health and in Environmental Toxicology.
Fresh Hepatocytes – Available in Fresh Cold-Stored Suspension and Fresh plated (6/12/24/96 well). Plated hepatocytes require light protected storage at 37°C, 5% CO2 and 95% humidity. Fresh Hepatocytes in Suspension are for use after arrival, normally plateable within 20-24 hours after isolation.
Hepatocytes in suspension are important for short-term metabolism, bioaccumulation and clearance studies, whereas plated animal hepatocytes are useful for hepatotoxicity, metabolism, transporter, cytochrome P450 induction, and long-term studies in 2D and 3D cultures. Species Available:
Rat: Wistar Han, Sprague Dawley
Mouse: CD-1
Gottingen Minipig
Dog: Beagle
Monkey: Cynomolgus
Bovine (Holsteiner Schwarzbunte)
Sheep (Suffolk)
Cryopreserved Hepatocytes and Liver Sub-Cellular Fractions: Shipped at -196°C (LN2 vapor container) or dry ice (subcellular fractions). Species Available:
Dog: Beagle: single donor and qualified pools
Monkey: Cynomolgus: single donor and qualified pools
Mouse: CD-1
Birds (Chicken, Turkey, Japanese quail, Pekin and Mallard Duck)
Fish (Rainbow trout according to OECD 319 and Atlantic salmon)
Field mouse and Common carp (Subcellular liver fractions only)
Hepatocyte media available includes:
Hepatocytes metabolism abilities are crucial in biomedical research because it allows classification, diagnosis, prognosis, treatment of human disease and evaluation of therapeutic drug response. Liver cell isolation is a complex process that combines know-how and expertise in tissue procurement and preservation, tissue processing for cell isolation, quality control, traceability, cryopreservation, and special shipping of biologic materials.
If you are having difficulty downloading product data or require further information, please contact us.