MRD IVD Kit Now Available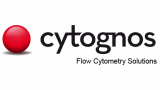 Welcome to Cytognos - Distributed Exclusively in the UK & Ireland by Caltag Medsystems
Cytognos is a biotechnology company committed to advancing Flow Cytometry through the design and development of new reagents, software and techniques. It is an ISO 9001: 2000 registered company and CE licensed for IVD production providing high-value products and services for cell analysis and diagnostics.
The Cytognos portfolio can be organised into 3 main categories:
EuroFlow Screening Tubes
EuroFlow™ is a scientific consortium of companies and diagnostic research groups, regarded as experts in the fields of flow cytometry and molecular diagnosis. EuroFlow™ is dedicated towards the development and standardisation of fast, accurate, and highly sensitive flow cytometry tests for the diagnosis & classification of haematological malignancies, including the evaluation of treatment effectiveness during follow-up. As a member of the EuroFlow Consortium, Cytognos manufacture a number of EuroFlow validated screening tubes:
Lymphoid Screening
Acute Leukaemia Screening:
Plasma Cell Screening:
PCST Kit
Multiple Myeloma Minimal Residual Disease:
B-cell precursor Acute Lymphoblastic Leukemia Minimal Residual Disease:
In addition to screening tubes, Cytognos also produce a number of EuroFlow validated antibodies (single and multi-colour), which you can view here.
Infinicyt V2.0: Flow Cytometry Data Analysis Software
Flow Cytometry Reagents: Antibodies and Multicolour Cocktails
If you require any further information about any of Cytognos' products, please do not hesitate to contact us and we will be happy to help.
If you are having difficulty downloading product data or require further information, please contact us.