25% Off ZenBio's Cryopreserved Whole Blood, Cord Blood & Bone Marrow Cells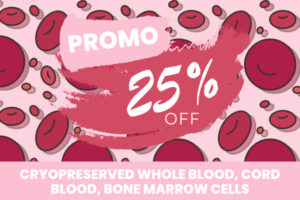 Prices continue to rise, whilst project budgets do not.
To help you cope, ZenBio is offering 25% off cryopreserved whole blood, cord blood and bone marrow cells until the end of the year – all collected in FDA-licensed facilities and pathogen tested according to FDA guidelines!
You can claim this discount from now until the end of the year (31/12/23) by mentioning promo code 'ZB25AAI' when contacting us.
Caltag Medsystems is the distributor of ZenBio products in the UK and Ireland.
25% Off ZenBio's Cryopreserved Whole Blood, Cord Blood & Bone Marrow Cells