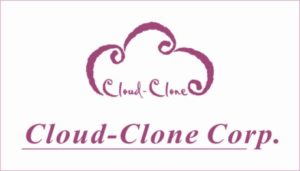 Are you looking for a different supplier for your antibodies? Caltag Medsystems has got you covered!
To help with your switchover, one of our suppliers (Cloud-Clone Corp.) are offering 10ug sizes free of charge for evaluation purposes! Contact office@caltagmedsystems.fr to request your antibody.
View Monoclonal Antibodies Here!
or
View Polyclonal Antibodies Here!
One trial per customer is available per customer, and the offer expires 31st December 2017. €35 shipping for French customers.
We also have a wide selection of polyclonal antibodies from several other suppliers, all distributed in France by Caltag Medsystems. With over 160,000 pAbs, you're sure to find what you need. Including:
Huge portfolio of 110,000+ products.
Aiming to produce an antibody against every human gene
Main products include monoclonal Antibodies, polyclonal Abs, Recombinant Proteins, assay kits
Regular product releases
Immunoassay specialist: ELISA and CLIA, antibodies and recombinant proteins against a wide variety of targets
Multiple sizes available for all products
Quick to market- products often found nowhere else
Based in North America
Antibody Specialist
Highly verified, high quality antibodies
Specialised antibodies from different species, hard to reach targets, etc.
Complete custom antibody service available
Based in North America
Focus on immunology, histology, cytology, microbiology and haematology.
If you need help finding an antibody, or if you are interested in evaluating any of our products, please contact us on +33 (0)1 70 82 86 33 or email office@caltagmedsystems.fr.
Need a new supplier of antibodies?