Foetomaternal Haemorrhage
Foetal Hemoglobin Control Kit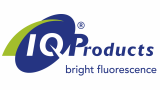 UK and Ireland Distributor of IQ Products - diagnostic flow cytometry manufacturer and specialises in Women's Health and pregnancy related disorders
IQ Products is committed to bring innovative products to the market for research & diagnostics in human healthcare. Products are manufactured to meet the highest quality standards of CE, ISO 13485 and FDA requirements. IQ Products provide smart, innovative and reliable diagnostic solutions in the fields of sepsis, transplantation, perinatal diagnostics and routine flow cytometry.
Flow Cytometry
IQ Products supply a wide range of conjugated antibodies and reagents for immunophenotyping and immune monitoring. This includes pre mixed two and three colour antibody cocktails for immunophenotyping, lysis solution, fixation and permeabilisation, and Bright Count Microspheres for absolute counting.
HIT Alert - first functionality test for the diagnosis of HIT in heparin-treated patients, using flow cytometry.
Heparin-induced thrombocytopenia (HIT) is an immune-mediated distinct syndrome in which laboratory detection of the pathogenic antibodies is diagnostically useful. The present functional flow cytrometric assay determines the capacity of the patient's serum to activate platelets in presence of heparin. This functional assay reproduces the in vivo pathophysiology, and highly correlates with the clinical presentation of HIT. Indications for testing in patients exposed to heparin include the appearance of thrombocytopenia, or of thrombosis irrespective to platelet count.
Fetal Cell Count Kit - provides reproducible routine measurements in every situation where detection and quantification of fetal hemoglobin (HbF) in blood is needed.
The Fetal Cell Count Kit assay is based on a combination of two antibodies. One is directed against HbF and the second is specific for carbonic anhydrase (CA), only present in adult red blood cells and, at very low detectable level, in late pregnancy stage (38+ weeks of gestation).
Features:
Quantitation of fetal-maternal haemorrhage (FMH)
Discrimination of fetal RBCs in maternal blood
Intracellular detection of HbF and CA
Product Instruction Video - Fetal Cell Count Kit
The company also manufactures a wide range of antibodies and other diagnostic kits. » To view the full portfolio of products please click here.
If you are having difficulty downloading product data or require further information, please contact us.