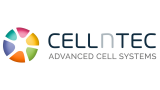 CnT-Prime 2D Diff, Sample
Product Code:
CnT-PR-D-SAMPLE
Pack Size:
250 mL (frozen)
Dry Ice:
This product requires shipping in dry ice and an additional shipping charge will be made.
To order your sample please send your purchase order to office@caltagmedsystems.co.uk. Please note that there will be a £15 delivery charge and a £10.50 dry ice fee which we require to be stated on your PO.
Product Code:
CnT-PR-D-SAMPLE
Price (250 mL (frozen)):
£28.00 excluding VAT
Only One Sample Per Customer
Related Products