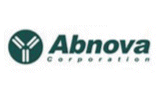 Exosome Standard (A549 cell line)
Storage Temp:
Lyophilized exosome standards can be stored at 4°C for up to 36 months.
Reconstituted exosome standards are not suitable for long-term storage at room temperature, use them within 2 hours after reconstitution.
The remaining reconstituted standard stock solution should be aliquoted into low binding polypropylene vials and stored at -20°C for up to 1 month or at -80°C for up to 6 months.
Strictly avoid repeated freeze-and-thaw cycles.
Description:
This product is purified and lyophilized exosomes obtained from A549 cell line (human lung carcinoma) and can be used as control standards for multiple applications including FACS, WB, ELISA and as calibration standards for quantitation of exosome-derived markers from biological samples.
Price (2 x 30 ug):
£507.00 excluding VAT