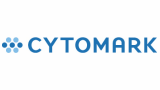 Stabilised Human Whole Blood (RUO)
Pack Size:
Custom service – please enquire
Applications:
Flow Cytometry
Storage Temp:
Store at 2-8°C
Product Type:
Blood Controls
Description:
Stabilised Human Whole Blood Control and CD4 Low and Normal Blood Controls developed by Cytomark are stabilised preparations of human whole blood for use in research applications. They are commonly used for flow cytometric analysis to ensure that sample processing, equipment and operators are all performing optimally, thereby providing quality assurance.
Please visit
www.cytomark.co.uk
for comprehensive details regarding the Cytomark product range, including FAQ, bibliography, resources and international distributors.
Please email
cytomark@caltagmedsystems.co.uk
for a list of antibodies for use with Cytomark Blood Controls.
Blood Controls are manufactured as a custom service, and a minimum order applies. Please contact
cytomark@caltagmedsystems.co.uk
to discuss your requirements.