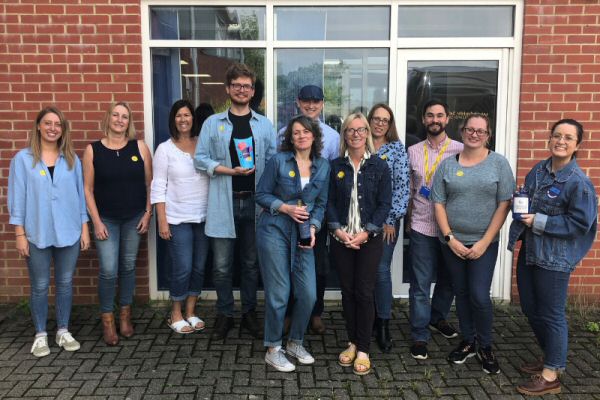 About us
Caltag Medsystems has been supplying the life science's market since 2001 when Dr Tim Almond realised a gap in the market for high quality reagents. The business has grown year on year with new suppliers and innovative products. Our expert team is ready to help you find the right products for your projects and get them to you exactly when you need them.
Distributor and Manufacturer
Based in Buckingham UK, Caltag Medsystems links you with high quality life science providers. In our wide portfolio you will find products ranging from antibodies to human biological samples, with many new and unique items found nowhere else on the market. We are also a manufacturer of a flow cytometry reagent, our cellular antigen stabilisation reagent TransFix®, which is sold through our sister company Cytomark. Our CellsDivision can provide you with customs cell expansion services and human primary cell products.

Approachable team
As a small family-run business, you will find our systems are simple and effective and someone is always available to talk to you on the phone. We are experts in logistics and have a knowledgeable team who can help bring to life your most complex projects.
Not your typical distributor
Caltag Medsystems is not a typical distributor. We hold a licence from the Human Tissue Authority and have access to biological materials from all over the world, all carefully managed and sourced with the correct ethical documentation to ensure you can trust in what you receive. Our quality promise to you is backed up by our accreditation to ISO13485 standards. If you need to procure animal products including samples from protected species, we can ensure this is sourced with all the necessary licences.
Get the latest news and keep up to date with new products, events and special offers by following us on social media or join our mailing list.