About us
Hello,
We are Caltag Medsystems. We help our customers accelerate life science research, improve patient diagnostics and solve complex technical challenges.
Our portfolio encompasses a broad range of research areas, techniques and services. This is achieved through a combination of premier suppliers and products manufactured at our laboratories in Buckingham.
With the comprehensive support offered by our customer service team and technical specialists, we try to make your purchase of high quality life science tools as convenient (and enjoyable) as possible.
Our History
2001 Our CEO, Dr Tim Almond, looking for a change in career direction and spotting a gap in the provision of high quality reagents to life science reagent market, created a new life science distribution company. And, together with a number of carefully selected, wholly dependable suppliers Caltag Medsystems was launched, with an operational office in Silverstone, Northamptonshire.
2005 Having outgrown the Silverstone office, Caltag Medsystems relocated in February 2005 to occupy offices in Botolph Claydon, Buckinghamshire. This move coincided with the launch of a manufacturing brand, Cytomark, and the need to access GMP manufacturing facilities. Cytomark was formed to exploit IP licensed by the NHS for stabilisation of body fluids (blood, CSF, bone marrow etc).
2009 Outgrowing our facilities in Botolph Claydon, we relocated to the Whiteleaf Business Centre, Buckingham. Our facilities here contain a large suite of laboratories for our tissue culture, biochemistry and immunology work.
2012 TCS Cellworks was acquired by Caltag Medsystems and now forms the Cellworks Division. Cellworks manufactures angiogenesis focused cells, kits, reagents and software for in vitro co-culture angiogenesis assays. It also provides contract research facilities to the pharmaceutical and bioscience markets.
2013 Caltag Medsystems were accredited to the ISO 13485 standard. Globally recognised, the ISO 13485 standard defines the quality management system requirements for manufacture of medical devices. Achieving the ISO 13485 standard demonstrates proven quality credentials through independent verification.
2017 Caltag Medsystems receive FDA clearance for in vitro diagnostic use in the United States, for the 3ml TransFix/EDTA Vacuum Blood Collection Tubes (TVT-03-50-US). This product is for the collection and storage of human whole blood specimens for immunophentoyping of white blood cells by flow cytometry.
2018 A Human Tissue Authority (HTA) License was awarded allowing the storage of human tissue in our liquid nitrogen tanks in the UK. This allows delivery to our European customers within 24 hours.
Products & Services
Caltag Medsystems offers an extensive portfolio of reagents for Cell Biology, Flow Cytometry and Immunology research. Appointed as the exclusive UK distributor for over 35 carefully selected suppliers, we offer over 300,000 products including cells, media, human tissue, ELISA kits, small molecules, antibodies, proteins and tetramers.
The Cell Culture section of our portfolio includes human and animal primary cells, stem cells, cell lines and media, skin, healthy & diseased human biological materials, angiogenesis models and transfection reagents. Sample types include blood, plasma, serum, bone marrow, CSF, urine, synovial fluid and many more, and are available as matched samples where needed. We supply reagents for the detection of a wide range of different disease biomarkers, together with primary cells and tissue from 26 different cell systems in the human body. Our human biological materials range is extensive, encompassing a wide range of sample types from normal and diseased individuals. All are ethically sourced by our suppliers through a network of clinical sites throughout the USA and Europe.
Caltag Medsystems are able to procure most human tissue phenotypes and have access to a wide range of human tissues that are obtained via the gift of tissue and organ donation for research advancements in medical science. Our cell and tissue products are obtained through IRB approved collection programmes that allow for direct screening of human donors with specific profiles of interest, allowing researchers to select the donor criteria required for each study.
ELISA Kits, Antibodies, Biochemicals and Small Molecules. We provide over 18,000 ELISA kits across a wide range of disease biomarkers including those for apoptosis, cardiovascular, infection and immunity, cytokine and metabolism research and many more. Antibodies, proteins and controls are also available individually.
In addition, we provide a wide range of biochemicals and small molecules including: rare antibiotics, natural chemicals, bacterial toxins, lipids, inhibitors, fluorescent dyes and amino acids.
Our Flow Cytometry range includes Euroflow IVD validated reagents for immunophenotyping as well as screening tubes for the detection of haematological malignancies, minimal residual disease and primary immunodeficiencies, together with isotype controls and calibration particles.
In parallel with our IVD antibody panels, we supply TransFix; an IVD cellular antigen stabilisation solution that prevents cellular degradation in a variety of specimen types for flow cytometric analysis. Specimen types stabilised include whole blood, CSF, bone marrow, circulating tumour cells and animal blood. In addition, we provide FlowStainer; an automated, hands free sample preparation instrument for antibody storage, cocktail mixing, cell washing, red cell lysis and centrifugation, for complex flow cytometry.
Services. We specialise in the expansion and cryopreservation of human cells. We offer a large-scale cell expansion service, with cryopreservation in convenient size aliquots allowing drug discovery researchers to streamline assay workflow. All cells are QC tested for mycoplasma and viability.
The diverse portfolio of products available is a combination of products from a selection of premier suppliers plus our own, in house, manufactured products from the Cellworks and Cytomark brands.
Cellworks products and services provided under the Cellworks brand enable research into the different aspects of the angiogenesis pathway. We manufacture angiogenesis focused cells, kits, reagents and software for in vitro co-culture angiogenesis assays and provide contract research facilities to the pharmaceutical and bioscience markets. All Cellworks products are manufactured to the highest standard in our suite of laboratories at our facility in Buckingham, UK and are available worldwide through our network of distributors.
Cytomark is our in house flow cytometry manufacturing branch responsible for the development and manufacture of blood controls and TransFix for use in flow cytometry. TransFix stabilises cellular suspensions in blood, cerebrospinal fluid and bone marrow such that analysis of samples by flow cytometry can be performed up to 14 days after sample collection. A number of TransFix products are CE-marked as IVDs in Europe and have received have FDA clearance for IVD use in the United States. Cytomark reagents are available internationally through a series of distributors.
Our products are widely used in academic research institutions, pharmaceutical and biotechnology companies, government agencies, hospitals and reference laboratories.
Meet our Manufacturing and Product Development Team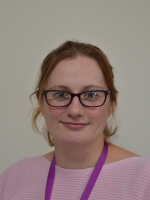 ISO 13485 Certification
Caltag Medsystems Ltd. are certified to the ISO 13485:2016 standard.
Globally recognised, the ISO 13485 standard defines the quality management system requirements for manufacture of medical devices. For Caltag Medsystems, ISO 13485 certification incorporates the "manufacture and supply of cellular stabilisation reagents for research and in vitro diagnostic use".
Caltag Medsystems, under the Cytomark brand, already manufactures a number of products for the medical sector. Maintaining the ISO 13485 certification demonstrates that our quality credentials have been proven through independent verification.
HTA Certification
Caltag Medsystems has been awarded a Human Tissue Authority (HTA) license allowing us to store human tissue in our liquid nitrogen tanks in the UK. This allows us to stock our most popular haematopoietic cell types, including CD34+, MNCs, T cells & Monocytes and ensures delivery to our European customers within 24 hours. Frequently asked questions regarding our human tissue range can be found here.
Our Customer Service and Technical Support Teams
We try our very best to provide the most comprehensive level of support to our customers.
Our priority is customer satisfaction. Whether it's an ordering enquiry, a technical question or a finance matter, we are here to help. Whatever your query, please get in touch:
Meet Our Customer Service Team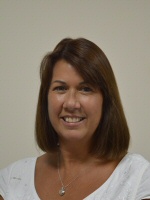 Meet Our Technical Support Team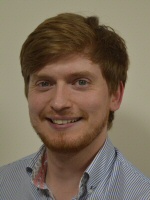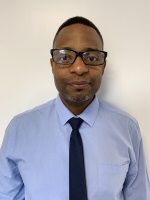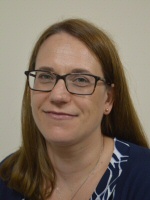 If you have any suggestions, problems or complaints regarding our products or services please let us know. Your feedback is important to us.
The Management Team
Company Information
Caltag Medsystems Ltd.
Registered Office: Whiteleaf Business Centre, 11 Little Balmer, Buckingham, MK18 1TF, UK
Registered in the UK, Company No: 4162330.
VAT Registration Nos: GB 765 6661 89, IE 376 1287 BH.
Get the latest news on the Caltag Medsystems blog and keep up to date with new products, events and special offers by following us on Twitter and Facebook