About us
Hello,
We are Caltag Medsystems. We help our customers accelerate life science research, improve patient diagnostics and solve complex technical challenges.
Our portfolio encompasses a broad range of research areas and techniques. This is achieved through a combination of premier suppliers and products manufactured at our laboratories in Buckingham.
With the comprehensive support offered by our customer service team and technical specialists, we try to make your purchase of high quality life science tools as convenient (and enjoyable) as possible.
Our History
2001 Our CEO, Dr Tim Almond, looking for a change in career direction and spotting a gap in the provision of high quality reagents to life science reagent market, created a new life science distribution company. And, together with a number of carefully selected, wholly dependable suppliers Caltag Medsystems was launched, with an operational office in Silverstone, Northamptonshire.
2005 Having outgrown the Silverstone office, Caltag Medsystems relocated in February 2005 to occupy offices in Botolph Claydon, Buckinghamshire. This move coincided with the launch of a manufacturing brand, Cytomark, and the need to access GMP manufacturing facilities. Cytomark was formed to exploit IP licensed by the NHS for stabilisation of body fluids (blood, CSF, bone marrow etc).
2009 Outgrowing our facilities in Botolph Claydon, we relocated to the Whiteleaf Business Centre, Buckingham. Our facilities here contain a large suite of laboratories for our tissue culture, biochemistry and immunology work.
2012 TCS Cellworks was acquired by Caltag Medsystems and now forms the Cellworks Division. Cellworks manufactures angiogenesis focused cells, kits, reagents and software for in vitro co-culture angiogenesis assays. It also provides contract research facilities to the pharmaceutical and bioscience markets.
Products & Services
We supply research reagents for Cell Biology, Flow Cytometry, Immunology, and Neuroscience in a variety of formats including antibodies, proteins, ELISAs, cells and media. Plus a range of products suitable for use in In Vitro Diagnostic applications. Our product range includes over 200,000 high quality products at competitive prices.
The Cell Culture section of our portfolio ranges from primary cells, stem cells, cell lines and media to skin, fresh animal brains, healthy & diseased products, angiogenesis models and transfection reagents. We've tried to make our product range as comprehensive as possible, but please let us know if you are having trouble sourcing a product or human/animal tissue and we will help you to find it.
Our Flow Cytometry range includes everything from FlowStainer, an automated, hands free sample preparation procedures for complex flow cytometry, to Euroflow validated reagents for immunophenotyping. Antibodies, isotype controls, and diagnostic kits are all included plus software for the data integration and multidimensional analysis of flow cytometry files.
The Flow Cytometry portfolio includes an extensive number of cellular controls, such as stabilised human whole blood, CD4 low controls, fresh bone marrow, healthy & diseased cells and leukapheresis packs.
The diverse portfolio of products available is a combination of products from a selection of premier suppliers plus our own, in house, manufactured products from the Cellworks and Cytomark brands.
Cellworks products and services provided under the Cellworks brand enable research into the different aspects of the angiogenesis pathway. We manufacture angiogenesis focused cells, kits, reagents and software for in vitro co-culture angiogenesis assays and provide contract research facilities to the pharmaceutical and bioscience markets. All Cellworks products are manufactured to the highest standard in our suite of laboratories at our facility in Buckingham, UK and are available worldwide through our network of distributors.
Cytomark is our in house flow cytometry manufacturing branch responsible for the development and manufacture of blood controls and TransFix for use in flow cytometry. TransFix stabilises cellular suspensions in blood, cerebrospinal fluid and bone marrow such that analysis of samples by flow cytometry can be performed up to 10 days after sample collection. All Cytomark reagents are available internationally through a series of distributors.
Our products are widely used in academic research institutions, pharmaceutical and biotechnology companies, government agencies, hospitals and reference laboratories.
In 2013 we were accredited to the ISO 13485 standard. Globally recognised, the ISO 13485 standard defines the quality management system requirements for manufacture of medical devices. Achieving the ISO 13485 standard demonstrates our proven quality credentials through independent verification.
Meet our Manufacturing and Product Development Team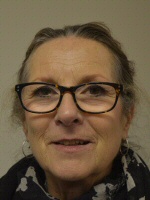 ISO 13485 Accreditation
Caltag Medsystems Ltd. are certified to the ISO 13485:2016 standard.
Globally recognised, the ISO 13485 standard defines the quality management system requirements for manufacture of medical devices. For Caltag Medsystems, ISO 13485 accreditation incorporates the "manufacture and supply of cellular stabilisation reagents for research and in vitro diagnostic use".
Caltag Medsystems, under the Cytomark brand, already manufactures a number of products for the medical sector. Maintaining the ISO 13485 certification demonstrates that our quality credentials have been proven through independent verification.
Our Customer Service and Technical Support Teams
We try our very best to provide the most comprehensive level of support to our customers.
Our priority is customer satisfaction. Whether it's an ordering enquiry, a technical question or a finance matter, we are here to help. Whatever your query, please get in touch:
Meet Our Customer Service Team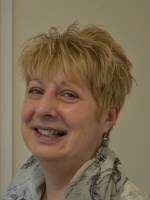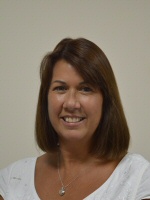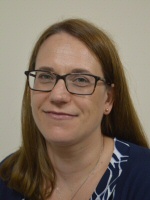 Meet Our Technical Support Team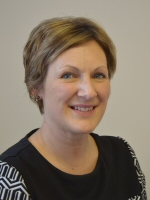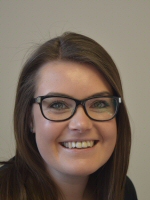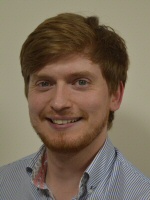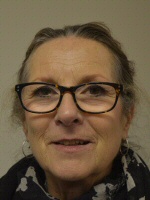 If you have any suggestions, problems or complaints regarding our products or services please let us know. Your feedback is important to us.
The Management Team
Tim has a PhD in Immunology and over 30 years' experience in senior management in the Healthcare, Pharmaceutical and Bioscience markets. Part of this time was spent working internationally in all major world markets. Seeking a new direction in his career he launched Caltag Medsystems in 2001. The strategic direction of the company from the outset was to become a leading manufacturer and distributor to the medical diagnostics and bioscience research markets.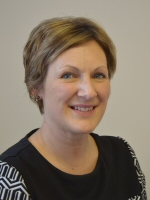 After gaining a PhD in Molecular Biology, Jill now has over 18 years' marketing experience in the biosciences industry. With previous roles including European Marketing Manager, Jill brings a wealth of product management and distributor management knowledge to Caltag Medsystems.
Maria is one of the founding members of Caltag Medsystems has 20 years' experience in finance and sales office administration in the biotech sector.
As Chief Scientific Officer, Nicki's responsibilities include ensuring the timely manufacture of our in house manufactured brands 'Cytomark' and 'Cellworks' together with product development in both areas. Nicki also manages our cell expansion, flow cytometry, and ELISA services.
Joining Caltag Medsystems in 2011, Daniel has over 10 years' experience in scientific project management and reagent manufacture. Daniel has enjoyed success in bringing products to market for both our Cellworks and Cytomark product ranges and is currently involved in clinical trials relating to the FDA approval of TransFix, within the Cytomark portfolio.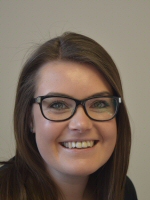 As Senior Product Manager, Hannah oversees the Cell Culture sector of the Caltag Medsystems portfolio and manages our network of Cellworks distributors based around the world.
Company Information
Caltag Medsystems Ltd.
Registered Office: Whiteleaf Business Centre, 11 Little Balmer, Buckingham, MK18 1TF, UK
Registered in the UK, Company No: 4162330. VAT Registration No: GB 765 6661 89
Get the latest news on the Caltag Medsystems blog and keep up to date with new products, events and special offers by following us on Twitter and Facebook