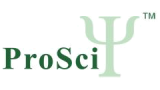 PD-1 Antibody [F12A8]
Form:
Single Domain Antibody
Applications:
ELISA, Flow Cytometry
Storage Temp:
PD-1 antibody should be stored in working aliquots at -20˚C, stable for up to one year. As with all antibodies care should be taken to avoid repeated freeze thaw cycles. Antibodies should not be exposed to prolonged high temperatures.
Dry Ice:
This product requires shipping in dry ice and an additional shipping charge will be made.
Product Type:
Single Domain Antibodies
Description:

Conjugate: Unconjugated
Purification: PD-1 Antibody is affinity chromatography purified via Nickel column.
Immunogen: PD-1 antibody was raised against a recombinant protein corresponding to amino acids 25 - 167 of human PD-1.
Application: PD-1 antibody can be used for detection of PD-1 by ELISA and FACS (10 μg/ml).
Buffer: PD-1 Antibody is supplied in PBS containing 0.02% sodium azide.
Concentration: 1 mg/mL
PD-1 Antibody: Cell-mediated immune responses are initiated by T lymphocytes that are themselves stimulated by cognate peptides bound to MHC molecules on antig en-presenting cells (APC). T-cell activation is generally self-limited as activated T cells express receptors such as PD-1 (also known as PDCD-1) that mediate inhibitory signals from the APC. PD-1 can bind two different but related ligands, PDL-1 and PDL-2. Upon binding to either of these ligands, signals generated by PD-1 inhibit the activation of the immune response in the absence of "danger signals" such as LPS or other molecules associated with bacteria or other pathogens. Evidence for this is seen in PD1-null mice who exhibit hyperactivated immune systems and autoimmune diseases.
Price (0.02mg):
£124.00 excluding VAT
Price (0.1mg): £506.00
Excluding VAT