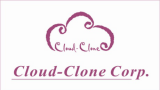 CLIA Kit for Adiponectin (ADP)
Description:
The microtiter plate provided in this kit has been pre-coated with an antigen. Standards or samples are then added to the appropriate microtiter plate wells with a biotin-conjugated secondary antibody. Next, Avidin conjugated to Horseradish Peroxidase (HRP) is added to each microplate well and incubated. Then the mixture of substrate A and B is added to generate glow light emission kinetics. Upon plate development, the intensity of the emitted light is proportional to the Adiponectin (ADP) level in the sample or standard.
This assay has high sensitivity and excellent specificity for detection of Adiponectin (ADP).
No significant cross-reactivity or interference between Adiponectin (ADP) and analogues was observed.
Detection Range: 13.72-10000pg/mL The standard curve concentrations used for the CLIA?s were 10000pg/mL, 3333.33pg/mL, 1111.11pg/mL, 370.37pg/mL, 123.46pg/mL, 41.15pg/mL, 13.72pg/mL
Sensitivity: The minimum detectable dose of this kit is typically less than5.15pg/mL
Sample Type: Serum, plasma, tissue homogenates, cell culture supernates and other biological fluids
Price (96T):
£556.00 excluding VAT
Price (96T*5): £2,327.00
Excluding VAT
Price (96T*10): £4,350.00
Excluding VAT
Price (48T): Please enquire