Fresh & Frozen Bone Marrow
Leukapheresis Packs: Mononuclear Cells & Platelet Rich Plasma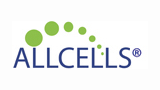 Welcome to AllCells - distributed exclusively across Europe by Caltag Medsystems
Your Reliable Source of Primary Cells and Bioservices
Frozen haematopoietic cells now stored at Caltag Medsystems, UK.
Onsite collection for Bone Marrow, Whole Blood and Leukapheresis products.
Direct and specific donor recruitment, custom collections, processing, packaging.
Matched samples – multiple tissue/cell types from same donor/patient.
Donor recall available.
Caltag Medsystems has a Human Tissue Authority (HTA) license, allowing us to store selected frozen isolated cell types, including CD34+, MNCs, T cells & Monocytes, from AllCells in liquid nitrogen tanks in the UK. These stocked cells are now available for next day delivery.
Healthy primary cells of human and origin
AllCells specializes in haematopoietic and immunological cells collected from healthy donors within their IRB Approved Clinical Division and other sources.
Species: Human
Tissues: Whole Blood, Peripheral Blood, Mobilized Peripheral Blood, Bone Marrow, Adipose, Umbilical Cord Blood, Dental Pulp
Products: Leuko Paks, Plasma, Mononuclear Cells, Stem/Progenitor Cells, T Cells, B Cells, Natural Killer Cells, Granulocytes, Monocytes, Platelets, Dendritic Cells, Mesenchymal Stem Cells.
Donor Info: Choose your donor by blood type, gender, ethnicity, age.
Custom Options: Donor recall, donor recruitment to your requirements (eg +/- smoker, allergies, etc) custom cell processing and culture.
Custom Bioservices
AllCells offers Bioservices for your custom research needs. Their PhD level haematology and immunology specialists are available as dedicated research partners for your projects. Services include:
LeukoLab – Tissue Collection Facility
AllCells, LLC has operated LeukoLab, its own private clinical tissue collection facility, under IRB-approved protocols since 2007, following a 10-year partnership with a local community hospital. The facility employs a staff of registered nurses each with over 17 years of blood collection experience from healthy donors. A licensed physician, board certified in the specialties of haematology and oncology, is the medical director and principal investigator for all healthy donor related cell collection studies. AllCells is committed to making the safety and well-being of their donor's top priority. Participating donors receive safe and attentive care guided by community standards, the FDA, and the California State Department of Health regulations for blood product donation. Donor identity is rigorously protected observing federally-recognised standards. All staff members are experienced and compliant regarding the protection of human research subject health information and privacy issues per the Health Insurance Portability and Accountability Act of 1996 (HIPAA) Privacy and Security Rules.
Having their own tissue collection facility allows AllCells to customise a variety of project variables including protocols, techniques, equipment, donor characteristics, and delivery:
Matched Sample Collection
In addition to capabilities illustrated above, AllCells has the ability to collect multiple types of tissues from the same donor on the same day. Various combinations of product types can be mixed and matched including Bone Marrow, Whole Blood, and Apheresis. Certain restrictions apply and 3-4 weeks advance notice is required.
Multiple Donor Collection
AllCells Tissue Collection Facility is capable of collecting same tissue types from multiple donors on the same day of collection (Bone Marrow, Whole Blood, Leuko Pak). Certain restrictions apply and 3-4 weeks advance notice is required.
AllCells Unique Advantages:
Purity >90% by Flow Cytometric Analysis
Companion products including cell culture media, cytokines, and others
Guaranteed Cell Viability
Wholly-owned, IRB Approved Tissue Collection Facility for bone marrow, whole blood, and leukapheresis products
Custom Projects - Full characterization of products, direct & specific donor recruitment, custom collections processing, packaging
Matched samples - multiple tissue/cell types from same donor / patient
Worldwide Delivery
AllCells is a global biotechnology partner dedicated to improving scientific research that provides haematological and immunological tissue and primary cell types for research around the world. Their large selection of healthy cells, diseased cells, animal cells, molecular products, and bioservices help accelerate research and allow scientists to focus on results.
Founded in California in 1998, AllCells provides primary cells and bioservices that enable the advancement of scientific research in the areas of cell biology, oncology, virology, haematology, infectious disease and stem cell research.
With more than 150 primary cell types and related RNA & cDNA from normal and disease-state tissues, their human & animal primary cell products have research applications in a variety of life science market segments including drug discovery, toxicity testing, cell therapy, regenerative medicine, personalised medicine, metabolomics and others. AllCells are a global provider to academic and industrial research laboratories, government institutions, pharmaceutical, biotechnology and diagnostic companies throughout North America, Europe, Asia and Japan.
AllCells products are produced through IRB approved collection programs that allow for direct screening of human donors with special profiles of interests. Researchers can review donor samples and clinical reports online based on age, sex, weight, height, race, HLA type, smoker/non-smoker, treatment history, disease and other parameters. AllCells are able to isolate and purify a wide selection of human primary cells from a variety of tissues including: Cord Blood, Foetal liver, Bone Marrow, Mobilized Peripheral Blood, and Normal Peripheral Blood.
From these tissue types they can isolate MNCs, HLA-A2+ MNC, Platelets, Basophils, Eosinophil's, Neutrophils, Monocytes, B Cells, T Cells, NK Cells, Early Progenitor Cells, Marrow Stromal Cells, and many more.
Depending on the stage of the cancer, they can provide cells in untreated and relapsed/refractory states in Frozen, RNA, or cDNA formats.
By partnering with AllCells, investigators can dramatically reduce time needed to isolate cells with guaranteed consistency thereby improving the efficiency, accuracy and relevance of their research studies. They also offer a line of Bioservices featuring immunoassays, stem cell assays, flow cytometry services, tissue culture services, protein analysis, and genotyping.
If you are having difficulty downloading product data or require further information, please contact us.