LeadGene Biomedical
Leadgene Biomedical Inc., founded in 2013 in Taiwan, develop and manufacture quality research tools such as proteins, antibodies, ELISA kits, immunoassay kits, and biochemicals.
Their products are used in a wide range of fields, including academic research, drug discovery and development, and diagnostic development.
Leadgene can also provide custom services, including custom antibody production, protein production, and assay development.
GMP-Grade Proteins
Leadgene's GMP-grade proteins are produced in a way that adheres to good manufacturing practices, ensuring they are produced consistently and accurately, and that they meet the required specifications for purity, quality, and safety.
GMP-grade proteins are used as components of cell culture media, or as reagents in the production or purification of cells.
Using GMP-grade proteins can help to minimise the risk of contamination or adverse effects and can help to ensure that the cells used in therapy are of the highest quality.
IVD Raw Materials
Leadgene offers components for the manufacture of in-vitro diagnostic (IVD) products. These ingredients, known as IVD raw materials, are used in the creation of medical diagnostic tests, devices, and reagents for disease diagnosis.
Some of the materials in the collection include antibodies, enzymes, and buffers used in diagnostic test kits.
Molecular Biology
Polymerase chain reaction (PCR) and reverse transcription-PCR (RT-PCR) are indispensable tools in molecular biology for amplifying specific DNA sequences. They are used in a variety of applications including gene cloning, gene expression analysis, and diagnostics.
Leadgene offers a comprehensive collection of high-quality PCR and RT-PCR reagents and master mix to ensure your results are accurate and sensitive.
DNA Amplification In Vitro Transcription CRISPR/CAS9 See all Molecular Biology Products
Antibodies
Primary Antibodies
Leadgene offers an extensive catalogue of monoclonal and polyclonal antibodies, and isotype controls. Their antibodies are validated for use in a range of applications, including enzyme-linked immunosorbent assay (ELISA), Western blotting, immunohistochemistry (IHC), and others.
Monoclonal Antibodies Recombinant Antibodies Biosimilars Isotype Controls See all Primary Antibodies
Secondary Antibodies
As well as their catalogue of primary antibodies, Leadgene provide a range of secondary antibodies. These are commonly used in laboratory techniques such as Western blotting, ELISA, immunohistochemistry, and lateral-flow assay to detect the presence or expression of antigens of interest in a sample.
Recombinant Proteins
Leadgene offers a line of RUO-grade proteins, carefully designed to meet your diverse research needs. This range includes cytokines, growth factors, chemokines, and more, offering you a wide array of choices for your experimental design.
Leadgene ensures high purity and stability of their proteins to guarantee reliable results. Their expression systems cater to diverse requirements, providing proteins derived from both E. coli and mammalian cells.
Cytokines Chemokines Growth Factors See all Recombinant Proteins
Cell Biology Reagents
Leadgene's cell biology reagents are meticulously designed to enhance your cell-based research. Whether you're working with primary cells or cell lines, conducting in-vitro studies, or exploring cellular pathways, Leadgene's Cell Biology Reagents provide the reliability and performance to ensure the success of your experimental procedures.
ELISA Kits
Leadgene offers a growing catalogue of ELISA kits for your research or diagnostic needs. Each kit comes packaged with all the necessary reagents and materials, including a microplate, specific antibodies, and detection reagents. Results can be easily read visually or with instrumentation for guaranteed quality results.
LEADSPHERE® Lyophilisation Technology
Some of Leadgene's products are produced using their innovative LEADSPHERE® lyophilisation technology.
LEADSPHERE® lyophilisation technology serves as a platform to ease the development of reagents in lyophilised and stable sphere format while maintaining the components' bioactive condition at room temperature for at least 12 months.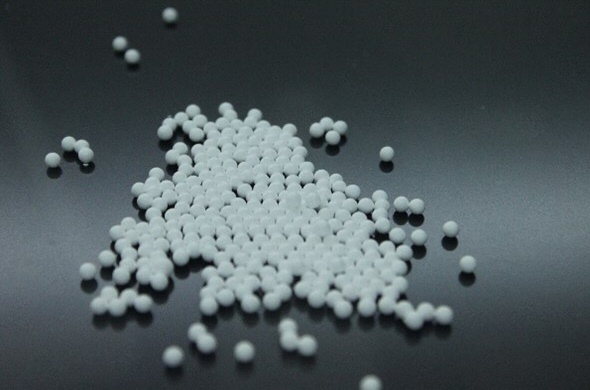 The Benefits of LEADSPHERE® Lyophilisation Technology:
Facilitation of long-term logistics at room temperature
Ease in aliquoting and handling during the manufacturing process
Simplifying point-of-care protocol for end-users
Molecules that can be produced using LEADSPHERE® technology: Antibodies, Proteins, Enzymes, Chemicals, PCR Mixture.
Leadgene Biomedical's products are supported by a quality management system that is certified for ISO 13485:2016 and Good Manufacturing Practices (GMP).
Viral Infections
Leadgene offer a range of products for viral infections including Influenza, Coronavirus, Respiratory Syncytial Virus (RSV), Monkeypox virus (MPXV), Dengue Fever virus (DENV), Zika virus (ZIKV) and others.