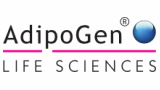 ANGPTL3 (fibrinogen-like domain) (human) (rec.)
Product Code:
AG-40A-0071Y-C010
Description:
Replaces AG-40A-0071 - ANGPTL3 (fibrinogen-like domain) (human) (rec.)
ANGPTL3 (Angiopoietin-like protein 3) regulates angiogenesis and also directly regulates lipid, glucose and energy metabolism. Angiopoietin-like 3 (ANGPTL3) is a regulator of plasma triglyceride (TRG) levels due to its inhibitory action on the activity of lipoprotein lipase (LPL). ANGPTL3 induces angiogenesis by binding to integrin alphavbeta3. ANGPTL3 is predominantly produced in the liver and can therefore be classified as a hepatokine. In the human plasma, ANGPTL3 is cleaved to released two fragments: a N-terminal coiled-coil domain-containing fragment (aa17-207) important for inhibiting the lipolysis of triglyceride and the C-terminal fibrinogen-like domain-containing fragment (aa208-460).
Product Code:
AG-40A-0071Y-C010
Price (10 ug):
£210.00 excluding VAT