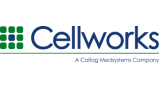 V2a Kit - Vasculogenesis to Angiogenesis
Dry Ice:
This product requires shipping in dry ice and an additional shipping charge will be made.
The V2a Kit contains all of the cells and reagents necessary to successfully complete a 24 well angiogenesis assay. It is designed so that test compounds, conditioned media or tissue explants can be added to the culture at any time from the onset of vasculogenesis continuing through to advanced angiogenesis.
1 x 24 well tissue culture plate
25ml Optimised Seeding Medium
125ml Optimised Growth Medium
Cryopreserved V2a Cells
Seeding Supplements
Growth Supplements
Control Compounds
Primary and Secondary Antibodies
Substrate and Buffer Tablets
Price (1 Kit):
£380.00 excluding VAT
Related Products