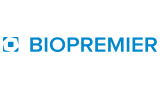 Welcome to Biopremier - distributed by Caltag Medsystems
Biopremier provide over 60 kits for analytic laboratories requiring high quality, simple to use, real time PCR screening tools for food safety, environmental safety, and agro-food characterisation.
The BIOPREMIER® Real Time PCR Kits' portfolio comprises 62 detection kits for meat identification, pathogenic and non-pathogenic microorganisms, allergens, and GMO's.
For detection of fraudulent substitution of meats, the inclusion of meat in non-meat (vegetarian) products, and the presence of allergens in food products, real time PCR techniques are recommended. With Biopremier Real Time PCR Kits, even trace quantities of undesired ingredients can be detected in agro-food products, as small fragments of DNA can be amplified and identified with high sensitivity and specificity.
For food and environmental safety, the availability of reliable, rapid and internationally accepted test systems to detect the presence or absence of foodborne pathogens are highly valued. The Biopremier Real Time PCR Kits use approved methods for PCR detection of unique DNA sequences of target organisms. The application of this technology is growing fast due to the rapidity and accuracy of real time PCR with specific fluorescent probes.
BPMR also provides development and consulting services for specific targets not yet available in the market with the required specificity, sensitivity and reliability.
If you are having difficulty downloading product data or require further information, please contact us.