40 cycle qPCR in under 10 minutes
Calculate your Cost Savings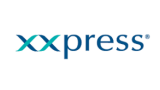 Welcome to BJS Biotechnologies: Distributed in the UK by Caltag Medsystems
BJS provide the XXpress qPCR thermocycler; the fastest qPCR thermocycler in the world delivering 40 cycles of qPCR in just 10 minutes.
Thermally accurate with temperatures monitored 100 x per second, the XXpress also brings substantial cost savings to the laboratory. Up to 90% reductions in reagent running costs can be achieved by reducing the reaction volume to 2μl. Five Optical Channels for Multi-Plexing are available, together with full support in transitioning existing protocols over to the XXpress thermocyler. For further information and to request an evaluation, please contact us.
The xxpress®: The fastest and most thermally accurate qPCR Thermal Cycler in the world
40 cycle qPCR in under 10 minutes & Protocol Optimsation
With a thermal ramp rate of up to 10°C per second, xxpress is the fastest, real-time thermal cycler in the world, delivering 40 cycle qPCR in less than 10 minutes. With ultra-low thermal mass and high conductivity, xxpress' patented resistive heating system delivers its performance more efficiently and with greater accuracy than traditional based solutions.
Thermally Accurate
Thermal uniformity across all the samples is better than ±0.3°C during cycling. xxpress achieves this by using an array of highly accurate infrared sensors to determine the temperature of the test samples. A patented control algorithm adjusts the heating patterns at a rate of 100 times a second to ensure that thermal uniformity within the samples is better than ±0.8°C during fast ramping and static temperature uniformity is better than ±0.3°C. This accuracy, even at such ramp speeds ensures that all the samples across the plate experience the same thermal profile; ensuring consistent and comparable results from sample-to-sample, and from assay-to assay.
Technology
The xxpress® Direct Resistive Heating System
By using the xxplate consumable as the resistive heating element in a very low voltage circuit, we can direct and deliver precise amounts of heat. xxplates are available in 24, 54, and 96 well formats, they are completely interchangeable requiring no hardware modification. The system for heating uses a number of discrete power supplies to pass currents through the xxplate via a number of different routes, thus giving multi-zone heating control ensuring heat is delivered precisely where it is required.
Figure 1. Power Supply configuration
Figure 2. One of the many combinations for applying current and thus heating specific plate areas.
This effect can be visualised using thermal imaging technology
Figure 3. Thermal image of plate showing heated areas
Cooling of the consumable is by means of a number of individually controlled air jets giving multi-zone control of cooling too.
Temperature measurements are made using an array of non-contact Infrared temperature sensors. This heating and cooling is under the control of a complex algorithm. To deliver the temperature response required the control algorithm decides which heating pattern to use and the amount of heat to be generated. This measurement, calculation and heating cycle happens 100 times per second and the system delivers a thermal accuracy and uniformity of better than ± 0.3°C
Sample Plates
The xxplate is a single-use consumable, that is in itself, a complex, multi-zone heating element. Heating accuracy of the sample is further enhanced by the key feature that, within the xxplate the liquid samples are separated from the temperature controlled surface, only by a polymer layer 10µm thick.
Figure 4. Diagrammatic representative of a cross section through the xxplate® showing the intimate relationship between the plate and sample temperatures.
In conventional block cyclers using Peltier effect devices, the primary limitation on performance is the 200-500 micron thick walls of the sample tube or microtitre plate separating the samples from the heat source. There are however a number of additional thermal barriers.
Figure 5. A "conventional" peltier block
When the xxplate cross section is compared to a "conventional" peltier block the differences become apparent. The peltier device pumps heat to the electrical junction between the two materials mat1 and mat2 shown above. This heat then has to pass through a ceramic plate, into a metal base plate, then up a metal well form, then through the PP consumable, to reach the liquid assay. It is this inherent disconnect between temperature creation and sample that cause the "limits" that constrain the use of these systems.
Fluorescence Detection
There are 5 exciting LED wavelengths, each with its own blocking filter, each paired with a specific wavelength band pass filter, mounted on a filter wheel in front of the camera. Each channel may be used in isolation or may be part of a multiplexing combination.
This enables the most popularly used fluorophores to be excited and detected by the xxpress® cycler. The emitted fluorescence is detected by a CCD camera Each LED has a band blocking filter in front of it. The blocked wavelengths being those that would pass through a particular selectable band pass filter in front of the camera. So, when the exciting LED is turned on, the camera cannot "see" reflected radiation from the LED, but can "see" emitted light from the fluorophore.
Fluorescence measurements are made through the transparent polyester sealing film over the tops of the wells. The second function of the camera is to detect whether a 96, 54, or 24 well consumable has been inserted, and to detect it's orientation.
Key Technical Specifications
Up to 5 PCR cycles per minute with fluorescence measurement every cycle
10°C per second thermal ramp rate in the sample,thoughout the run.
Active control over thermal uniformity throughout the cycle producing better than ±0.3°C
24, 54 and 96 well test plates in a standard format that are interchangeable, no need to change anything

24 well 10 - 40 µL fill
54 well 4 - 15 µL fill
96 well 1 - 5 µL fill
allowing optimum reagent use and minimising cost. "see how much you can save"

Patented multi-zone heating technology
Five colour fluorescence detection
Dimensions: Width - 300mm, Height - 315mm, Depth - 520mm
| | | | | |
| --- | --- | --- | --- | --- |
| Channel | | Excitation (nm) | Emission (nm) | Common Dyes |
| Channel 1 | Blue | 470 | 513-531 | FAM/SYBR Green |
| Channel 2 | Green | 530 | 569-588 | NED/TA |
| Channel 3 | Amber | 590 | 600-617 | ROX/Texas Red |
| Channel 4 | Red | 627 | 662-685 | Cy 5 |
| Channel 5 | Red | 627 | 694-734 | Cy 5.5 |
Intuitive User Interface
xxpress has an intuitive touch screen user interface that has been designed to mimic the way biotechnologists' develop their experiments. The software guides the user through the experiment, selecting reagents, PCR type, plate format and thermal profiles. It even provides guidance based on the MIQE recommendations for experiment design.
Thermal profiles are provided for most standard reagents, which can be simply adjusted if required. During cycling, xxpress displays the result curves as they develop. The system provides results analysis and can export these result in a number of formats including RDML and Excel™.
Using the personal storage and security key, a user's preferences, profiles and results are always with them. This data key also enables the remote preparation of experiments and analysis of results on a PC or Mac, maximising machine availability and throughput.
Multiple Plate Volumes Available
xx plates are available in a range of sizes, 24, 54 and 96 well. Based around a standard form factor they are interchangeable and xxpress will recognise which size is inserted and its orientation. The range of plates covers sample volumes from 0.5µl to 40µl, allowing optimal use of reagents, so minimising cost-per-test. Test wells are set on standard pitch, allowing the use of standard pipetting systems.
Outstanding Return on Investment
Optimal use of reagents and staff time reduces the cost-per-test significantly, making it Best in Class. With cycle times of less than 10 minutes, up to 5 experiments can be completed per hour, more than 40 in a single shift.
Using a touch screen and built-in advanced computer, xxpress is completely self-contained without the need of an external computer, monitor or keyboard.
Faster accurate cycling means one xxpress does the work of up to 6 standard qPCR thermal cyclers. With a foot print of only 300 mm wide by 590 mm deep xxpress saves bench space and minimises laboratory overheads. The ability to plan and analyse experiments remotely means xxpress is always available to test.
Fast test cycles also means development programs can be shorter, products released earlier and revenues received sooner. xxpress really is the perfect, qPCR thermal cycler for a modern laboratory.
Check out reagent cost savings using the XXpress cost savings calculator.
Free Analysis Software and Continuous Technical Support
Also included with the xxpress thermo cycler is BJS' free and easy to use analysis software. The software allows you to easily export data onto a USB (unencrypted) onto a windows compatible PC. Software upgrades will be updated for free during the lifetime of the machine, and continuous technical support is available from the xxpress experts.
Advice and support is also available to help users transition their protocols from existing machines to the xxpress thermo cycler.
In the unlikely event of a machine breakdown, a replacement xxpress machine will be provided within 24 hours.
Also Available: The xxCentrifuge™: The ideal partner to the xxpress®
BJS Bio have developed the The xxCentrifuge alongside the xxpress Real-Time PCR Thermal Cycler to ensure that samples are correctly located at the bottom of the plate prior to thermal cycling. The xxCentrifuge™ can also be used in analytical chemistry, microbiology, virology, clinical biochemistry.
Read More about The xxCentrifuge
The xxCentrifuge™ comes equipped with a rotor that will take an xxplate™ (xxplates™ are the consumable test plate used by the xxpress® (24 well, 54 well and 96 well all fit into the same rotor) the extra rotor can fitted if you wish to use the system with 96 well microplates. The Centrifuge has a microprocessor control system that provides smoothness of rotor rotation and controls the start, duration and speed of rotation. The unit has a number of safety controls including the locking of the lid during operation and a built-in imbalance sensor.
Product Features:
Dimensions (W X D H): 430mm x 400mm x 225mm
Weight (without adapator): 13kg
Operating Temperature Range: +4°C to +40°C
Rotor Speed: From 100 to 3500RPM
Maximum Centrifugal Force: 2300 RCF
Rotor Speed Accuracy: +/- 2%
Duration Range: 1 to 99 minutes
The xxsealer: A PCR plate heat sealer with programmable temperature and dwell
The xxsealer™ provides a safe and controlled method for sealing plastic sample plates to protect the samples from evaporation and contamination during the heating and cooling of a PCR process. The sealer is adjustable for both the sealing time and temperature, and gives a visual countdown display during the sealing process for consistent results.
Read More about The xxSealer
Product Information:
Weight: 7.2kg (without adaptor)
The xxsealer™ unit is designed to be used with a range of sample plates and consumables. The xxsealer is supplied with the following:
BJS xxplate™ (Suitable for 24, 54, and 96 wellxxplates)
PCR 96 Well Semi-skirted/un-skirted Plate
The only film approved for use with xxplates is the BJS Bio's xxplate sealing film (Product Code HS-3001-01-1).
View The Full list of Products from BJS Bio
If you are having difficulty downloading product data or require further information, please contact us.