Cancer Immunotherapy targets: PD-1 and CTLA-4
Primary Antibodies 20µg for £20/€20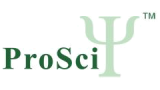 Welcome to ProSci - Distributed in the UK & Europe by Caltag Medsystems
ProSci Incorporated, a privately-held biotech firm located in San Diego, California, offers a broad catalogue of over 22,000 research reagent products. Their in-house labs and animal facilities (USDA licensed and NIH/OLAW approved) are located in the US and provide an extensive array of antibody services. By combining their specialisations in Custom Antibody/ Immunochemistry Services, Antibody Research Products, and Research, ProSci is able to provide its customers with practical experience, innovative products, competitive pricing, high-quality research tools, and customized services. Established in 1998, ProSci is a reliable partner with over 15 years of serving the research community globally.
ProSci Products
ProSci specializes in the production of affinity-purified peptide-specific antibodies to novel antigens in fields such as Apoptosis, HIV/Chemokine Receptors, Signal Transduction, Neurobiology, Autophagy and Immunology.
ProSci has a broad antibody catalogue of over 16,000 monoclonal and polyclonal antibodies, many of which are affinity-purified. ProSci's polyclonal antibodies share high specificity, similar to that of a monoclonal, but are below competitor's prices. In addition to our antibody portfolio, ProSci offers a complete assortment of cell and tissue lysates, peptides, recombinant proteins, slides that complement the use of these antibodies.
Click on the research areas indicated to access ProSci Apoptosis, Autophagy, Cancer, Cell Cycle, Chemokines and Cytokines, Homeostasis, Immunology, Infectious Disease, Membrane, Neurobiology, Obesity, Phospho-specific, RNA Binding, Signal Transduction, Stem Cell, Transcription.
ProSci Custom Antibody Services
ProSci offers custom polyclonal and monoclonal antibody production services using its own in-house labs and animal facilities (USDA licensed and NIH/OLAW approved) in San Diego, California.
To enhance the value and accuracy of these custom produced antibodies, ProSci provides a complete spectrum of immunochemistry services including antigen design assistance, peptide synthesis, antibody labeling , IgG and affinity purification, ELISA, Western Blot, and Immunohistochemistry. ProSci custom antibody services include:
ProSci Support
For further supporting ProSci information please visit prosci-inc.com
Or, view the following links:
If you are having difficulty downloading product data or require further information, please contact us.