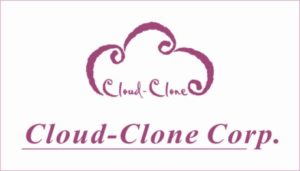 Are you looking for a different supplier for your antibodies? Caltag Medsystems has got you covered!
To help with your switch-over, one of our suppliers (Cloud-Clone Corp.) is offering reduced volume antibodies for sampling at a special price of £15 for 20ul! Contact techsupport@caltagmedsystems.co.uk to request your antibody.
One evaluation antibody per customer, offer expires 31st December 2019. £15 shipping for UK customers – for international customer, please enquire.
View Monoclonal Antibodies Here!
or
View Polyclonal Antibodies Here!
We also have a wide selection of polyclonal antibodies from several other suppliers, all distributed in the UK and Ireland by Caltag Medsystems. With over 160,000 pAbs, you're sure to find what you need. Including:
Huge portfolio of 110,000+ products.
Aiming to produce an antibody against every human gene
Main products include monoclonal Antibodies, polyclonal Abs, Recombinant Proteins, assay kits
Regular product releases
Sites in North America, and Switzerland
Specific focus on cancer, immunology, inflammation, metabolic syndrome (diabetes, obesity), stem cells and neurodegeneration
Manufactures and sources antibodies, kits, proteins and small molecules
Based in North America
Wide variety of products including assay kits, antibodies, recombinant proteins & enzymes
Focuses on popular disease research areas: (eg Apoptosis, Metabolism, Cell Proliferation, Cellular Stress, Cell Damage and Repair, Diabetes, Obesity and Metabolic Syndrome,  Stem Cell Biology, Gene Regulation,  Signal Transduction) to accelerate drug discovery.
Immunoassay specialist: ELISA and CLIA, antibodies and recombinant proteins against a wide variety of targets
Multiple sizes available for all products
Quick to market- products often found nowhere else
Based in Europe
Design and develop reagents, software and techniques that provide innovative solutions in the flow cytometry field.
Immuno-diagnostic specialists: Proteins, Antibodies, ELISA Kits, CLIA Kits, Labelling Kits, Biochemical Kits and Other Reagents against vast range of targets
For uses in: animal and human disease detection, drug screening, mycotoxin detection, food safety and protein purification
ELISA, protein and antibody services available
Based in Europe
Provides a range of antibody based diagnostic products
Specialises in flow cytometry, to detecting rare cells
Sites in Europe, North America, and Japan
Focuses on popular disease areas
Based in Europe
Focus on immunology
1,700 specific antisera to human, mouse, monkey and rat immunoglobulin classes and their subclasses.
Also offer a wide range of polyclonal antisera and monoclonal antibodies
Based in North America
Antibody Specialist
Highly verified, high quality antibodies
Specialised antibodies from different species, hard to reach targets, etc.
Complete custom antibody service available
If you need help finding an antibody, or if you are interested in evaluating any of our products, please contact us on +44 (0)1280 827460, or email techsupport@caltagmedsystems.co.uk.
Need a new supplier of antibodies?