As part of the Caltag Medsystems Green Initiative, we have signed up for a cycle to work scheme. Not only will this help cut our carbon emissions caused by driving to work, but will also help us keep any new-year fitness resolutions!
We ended up using CycleScheme.co.uk, but there are lots of options out there. It doesn't just allow you to save money on a new bike, but also all the accessories as well!
If your workplace is not already signed up – why not see if you can also join?
Here's an embarrassing photo to show how committed we are to becoming greener: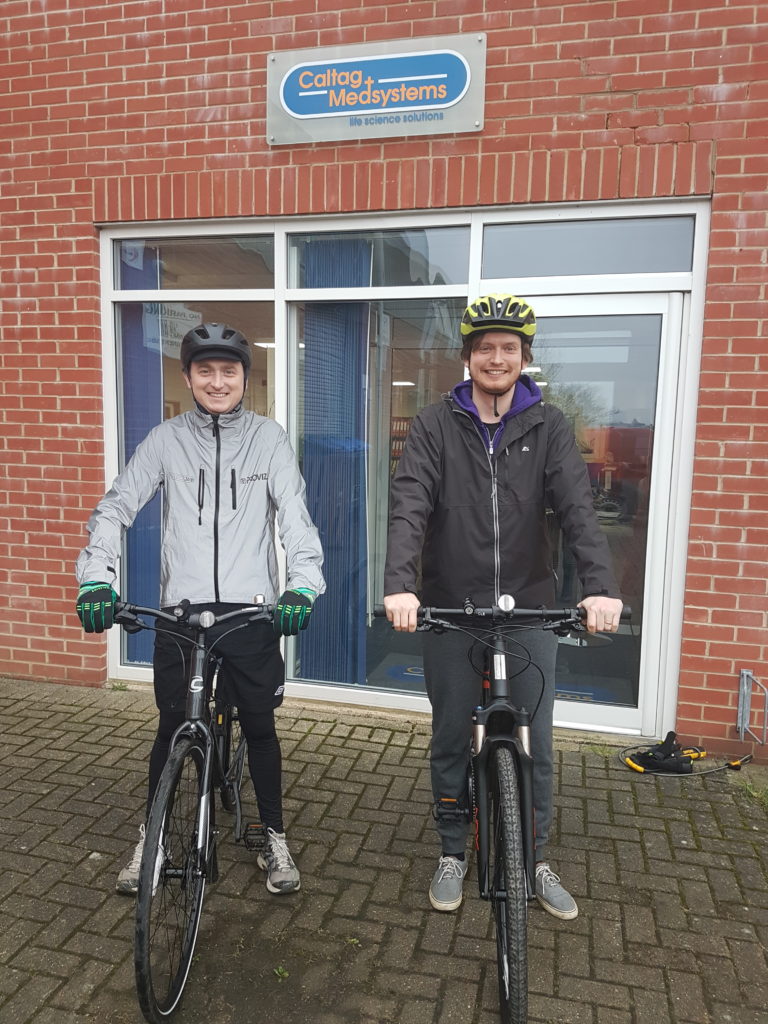 LEFT: Dean Coupar
Position: Managing Director, Cytomark (a division of Caltag Medsystems)
Bike make and model: Cannondale, Quick 4
Distance to work: 12.8km
Best bit of Cycling to work: "Being energized when I arrive"
Worst bit of Cycling to work: "Putting the cycling gear back on to cycle home"
RIGHT: James Thompson
Position: Senior Product Manager
Bike make and model: Pinnacle, Cobalt II Hybrid
Distance to work: 11.1 km ("but it's very hilly!")
Best bit of Cycling to work: "Urm…"
Worst bit of Cycling to work: "THE HILLS"
Anything else?
Is there anything you've done to reduce carbon emissions at work? Is there anything practical that we've missed? We'd love your feedback! You can contact us at GreenInitiative@caltagmedsystems.co.uk.
CML Green Initiative – Cycle Scheme