Don't Compromise Your Work
Your work is important. Trust CELLvo™. The CELLvo™ Matrix is the only substrate available that closely mimics the full physical, structural, and biochemical microenvironment found in the human body. Together with our CELLvo™ Cells, cell culture artifacts are eliminated allowing the cells to respond to YOU.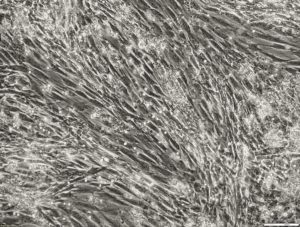 CELLvo™ Human Adipose Mesenchymal Stem Cells
ThAD-MSCs are multipotent stem cells, capable of rapid proliferation, trilineage differentiation, and potent immunomodulation, found in abundance in the stromal vascular fraction of adipose tissue.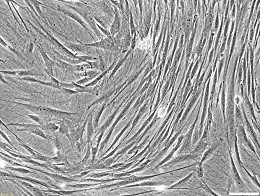 CELLvo™ human Bone Marrow-Mesenchymal  Stem Cells (hBM-MSC)
The hBM-MSCs are highly proliferative and feature a smaller cell size along with a higher  percentage of SSEA4+cells.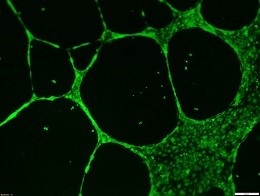 CELLvo™ Human Cord Blood-Endothelial Progenitor Cells (hCB-EPC)
The hCB-EPCs are highly proliferative, pro-angiogenic, positive CD31, and have greater intrinsic vessel formation capacity.
CELLvo™ Wharton's Jelly- Mesenchymal Stem Cells (hWJ-MSC)
The hWJ-MSCs are highly proliferative, xeno-free, and feature a smaller cell size and higher percentage of SSEA4+ cells.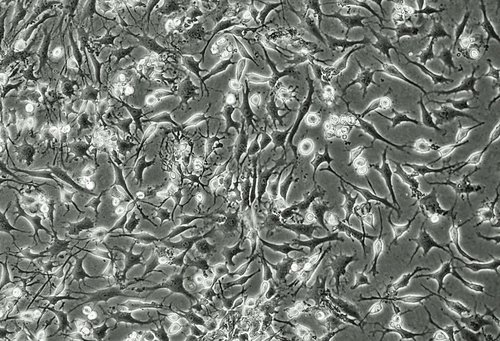 CELLvo™ Human Chondrocytes-Articular (HC-a), P0
HC-a) are mature cells responsible for elaborating and maintaining cartilage matrices in vivo. When grown on the CELLvo™ Matrix, CELLvo™ HCAs behave more naturally, allowing researchers greater control of their study.
Introducing: Innovation Everywhere
CELLvo™ Matrix provides efficient isolation and expansion for a variety of adherent cells. Cellvo™ Matrix products have been tested on mesenchymal stem cells, chondrocytes, endothelial cells, cardiomyocytes, human islet cells, germ cells, macrophages, and many others..
Mesenchymal Stem Cells & CELLvo™ Matrix